Fáilte Romhat
Donate a $1 if you find the site useful
Welcome, this site contains information about my research into my family genealogy. Names currently being researched are Hayes, O'Connor, Brown, Fox, Santry, Callaghan and Murphy. My paternal grandfather came from Derryduff near Rosscarbery, my paternal grandmother was born in Dingle. My maternal grandparents came from Mullagh, Moynalty, Tierworker areas of Meath/Cavan.
It also includes genealogical information extracted from various census, directories, cemeteries and newspapers.
I would like to thank all those people who have provided information for me to put on these pages, especially Enda Lee, Henry McFadden, Jean Prendergast, Dave Sherry, Ginni Swanton and Jeffrey Wainwright.
Contributions of historical or genealogical interest for West Cork welcomed.
The information on these pages is provided as is and at no charge.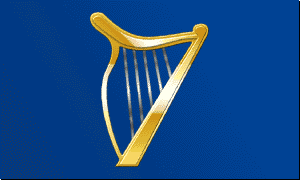 Please contact John Hayes if you wish to use some content from this site.